If you already started a blog, you can't ignore this. If the world's leading brands still advertise today then who are you not to advertise your blog content? Remember blogging is a business and every business needs promotion.
Even if you have the most attractive blog in the world, if people can't visit your blog, you won't certainly make money from it. The blogging formula is traffic = money
So it's important that you drive visitors to your blog by promoting it.
However, don't get me wrong. Promoting your blog does not mean that you should go to every corner of the internet annoying people with your blog links or nagging your social media friends asking them to share your blog socials. It's unprofessional and considered spam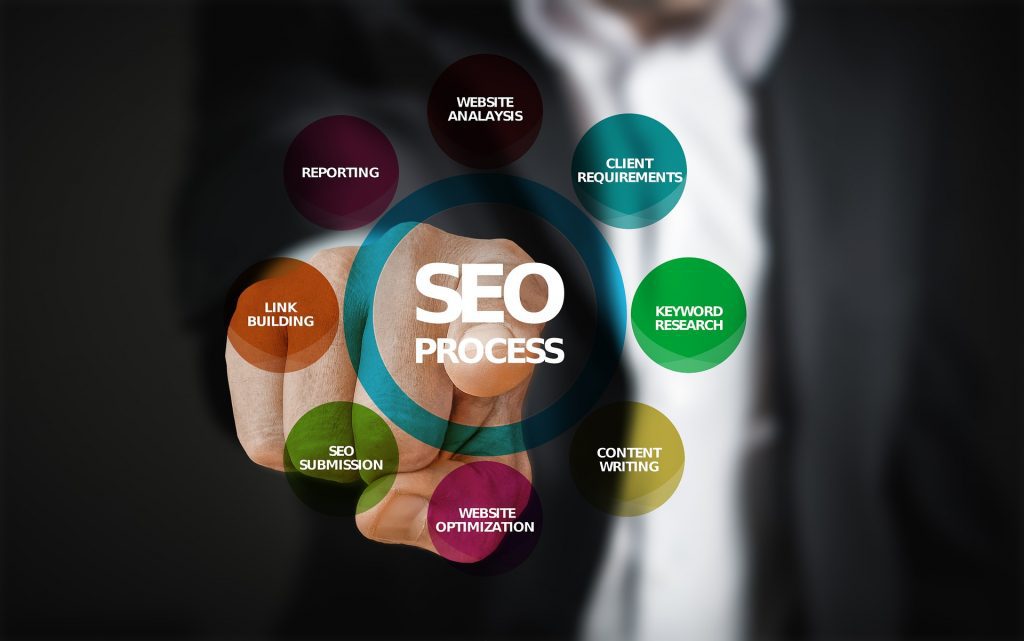 Consider promoting your blog using these marketing strategies
1. Social Media Marketing
Social media marketing refers to the use of social media platforms and websites to promote your blog content.
In order to be effective at social media marketing, you need to learn everything about your audience, know your completion, have social media marketing goals, do social media goals, create a social media calendar and constantly evaluate and adjust your strategy.
Popular platforms that bloggers use to drive traffic to their website include Pinterest, Facebook, Twitter, Telegram, WhatsApp, and Instagram.
2. Influencer Marketing   
Influencer marketing is a form of marketing strategy where people with huge followers on social media platforms and platforms like YouTube are used to promote your content. Influencers are mostly vloggers and bloggers.
Influencers usually have a large following that is engaged so brands benefit whenever an influencer shares or mentions their content.
Influencer Marketing makes you identify people who have a strong influence on a brand's target audience and engage with them.
3. Run Special Deals and Offers
This strategy works best for hot deals that are discounted. You may be affiliated with affiliate programs like Webhosting and come across an attractive deal that you want to share with your target audience.
Other times, you may offer free gifts to your target audience to claim. All this collectively works as a marketing strategy.
4. Email Marketing (Newsletters)
Email marketing refers to a form of marketing where you send a commercial message to a group of people via email. The email is broadcast to potential and existing customers.
Email marketing involves the use of emails to send advertisements, request business transactions, solicit sales, or even collect donations.
In order to be effective with email marketing, you need to embed newsletters on your blog where visitors can easily subscribe and build an email list.
5. Pay Per Click (PPC) Advertising
Here, advertisers pay the publishers each time their ads get clicked. It's an effective way to drive traffic to a blog/website.
On average you should expect to pay $1-$2 per click to advertise on the Google Search network.
PPC generates traffic more than the value of a click and the prospect is committed to buying.
PPC ads are great marketing tools to grow a customer base because they are focused.
A lot of these social networks like Facebook, Twitter, or Pinterest use PCC to advertise on their platforms. The advertisers are charged on two factors, the quality of their adverts and the ability of the advertiser to pay the publisher for each click.
6. Affiliate Marketing
Affiliate Marketing is a form of marketing where the affiliate uses his/her personal efforts to get clients to purchase a product or service, on which they get commission per every sale.
Affiliates are keen to look for products that they find interesting, promote them and get commission on each sale.
I recommend you start with these affiliate programs below;
Goddady
Shareasale
Amazon Associates
7. Guest Posting
Guest posting refers to writing and publishing articles on someone else's blog/website. I accept guest posting on my site and occasionally do it quite a bit on other blogs.
It allows you to reach more people and it's a great way to connect with more readers and sell your name out.
If you want to guest post on our blog, click here: Write for Us
8. Create High-Quality Share-Worthy Content
You must have heard me say the phrase "Content is King". I don't mean just any content. Create high-quality content that's properly optimized for SEO and will provide the relevant information that speaks and educates your audience and they will keep coming back.
Don't forget to include socials in your post. Socials allow your audience to share your posts with their circles hence you reach more people in the process.
9. Become Active In Relevant Communities
One of the ways you can quickly make your blog known is through internet forums. Internet forums provide a platform where bloggers can network and aspiring bloggers or audiences can ask questions and provide suggestions.
Forums are relevant to the growth of many blogs because as you share your mind, you share your blog links as well.
10. Word of mouth
Another way to promote your blog is by simply telling your friends about it. Am sure they will get curious and want to know more. Just share your website link and watch your website traffic spike.
Your immediate circle is your greatest ally.
11. Submit your blog to Web directories
A web directory (link directory) is an online list or catalog of websites. That means it's a directory on the World Wide Web of the World Wide Web.
Historically, directories are listed entries on people or businesses and their contact information.
Examples of Useful Directories include:
12. Create Digital Products
Digital products are electronic in nature. Examples include eBooks, courses
Write an eBook and include your blog link in it so that whoever reads the eBook can easily come across your blog link and most probably visit it.
You can also sell literature such as flyers, business cards, and brochures as your marketing strategy
13. Combine your efforts with vlogging
If you have a well-established blog, why not start creating videos for your articles on YouTube. Starting a YouTube channel is not very hard. All you need is a video camera and video editing skills to come up with high-quality video content.
Vloggers also can monetize their content pretty much with Google AdSense.
Note:
In case you're able to make a grand blog launch, it's also a creative way to promote your blog.
Conclusion
I hope these tips will make your blog exponentially grow in terms of traffic and money. Let's rock the blogging world.